Monetize your online video
Affordable and scalable video streaming with pay-per-view, powered by Amazon Web Services
Subscribe for our mailing list for latest news and be among the first to test the platform.
Expected lunch date before April 2021.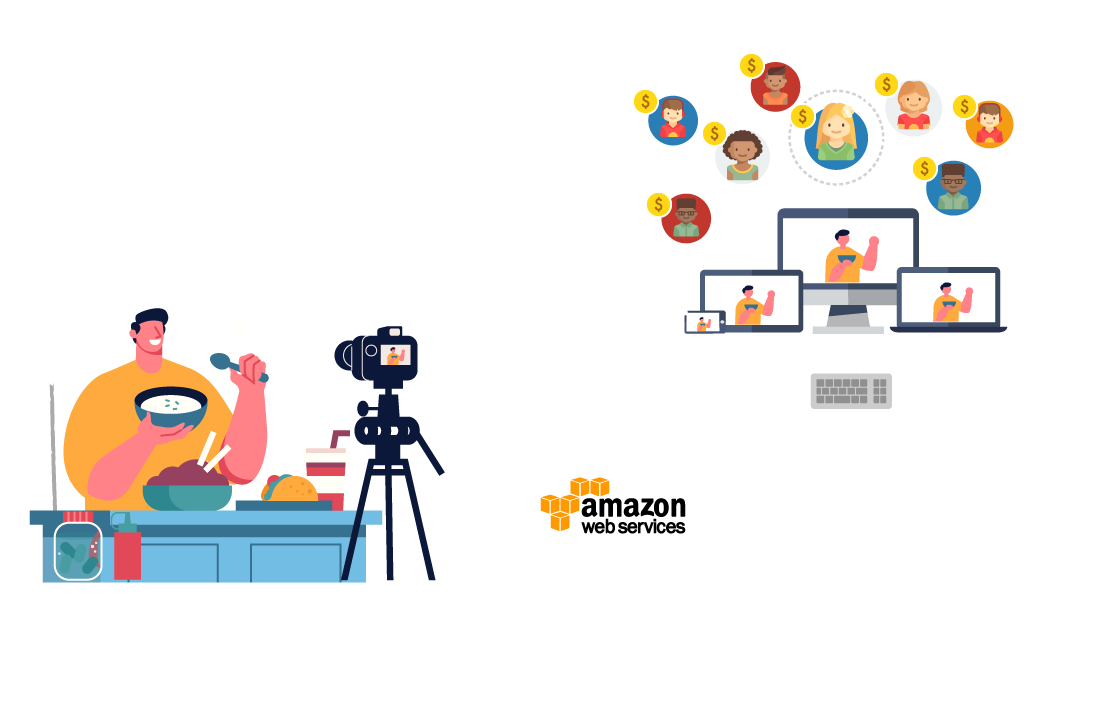 Solutions
AWS video services wrapped up in an user-friendly platform
Affordable streaming
All streaming services run directly on AWS. The cost for bandwidth and storage used is charged on a pay-per-use basis. AWS is one of the most affordable streaming options.
Scalable streaming
Our platform gives you direct access to AWS Cloud Infrastructure. It is the most secure, extensive, and reliable cloud platform, offering over 175 data centers globally.
Keep all PPV profit
Our platform is AWS reseller for end users. All money from ticket sales are processed by your payment gateway provider and go to your pocket.
Easy-to-use platform
We have 10+ years of experience in creating complex web solutions. Our goal is to deliver AWS streaming to the end user in a simple and reliable way.
Cost calculator
This is a rough, worst-case cost estimate for a single live stream event. This estimation includes resolutions 1080p, 720p, 480p, 360p, 160p and worldwide stream distribution.
Estimated cost: $60
-
Ticket sales: $500
=
Profit: $440
This is not a final price. Your account will be charged on pay-per-use basis, so it is likely that the final cost will be lower. As we scale our platform we can get better deals from Amazon and we can offer better prices.
How it works
Learn more about the platform workflow
1
Create an account
Singing in is all you need to test the platform. Get familiar with the dashboard and create a trial live stream for free.
2
Setup a stream
Create a live or video on-demand stream with a single button click. Manage your streams in an interactive dashboard.
3
Setup a video player
Customize the look and feel of the video player, assign a stream to it, copy a generated embed code and paste it on your website.
4
Setup pay-per-view
Link a payment gateway (Stripe, and more), setup ticket price and restrict access for a stream.